We back ambitious entrepreneurs scaling brand-first consumer product companies into nationally distributed category leaders.
We take a concentrated and high conviction approach to investing, working with a select group of extraordinary entrepreneurs, to build dynamic, purposeful partnerships. We go beyond a playbook approach, leveraging our experience and network, to achieve exceptional outcomes for all stakeholders.
Those we have backed, now back us. We believe in long-term relationships, and every CEO we have backed that has achieved an exit has, in turn, invested back in Amberstone.
Learn More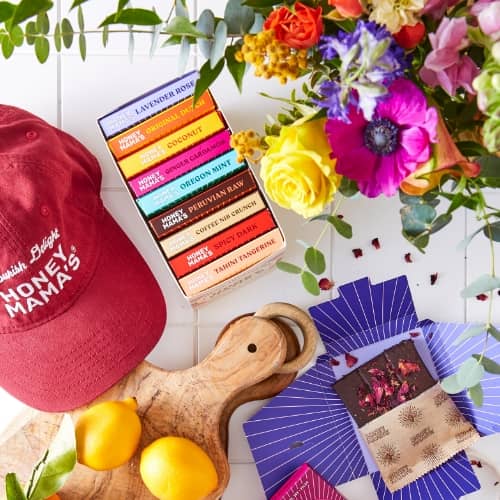 Our Vision
Backing extraordinary entrepreneurs shaping the future of CPG
At Amberstone, we seek to cultivate an ecosystem where entrepreneurs, investors, brands and consumers achieve positive outcomes through enduring partnership.
Featured Brand Partner
A craft beer for everybody
Partake Brewing is the craft non-alcoholic beer brand that focuses on flavor, health, socializing, and inclusivity for people who choose not to drink alcohol whether as a need or increasingly as a lifestyle choice.
LEARN MORE
"The first three years were really building that foundation and the platform of the JuneShine brand to be able to launch new products. Our brand is part of a movement that led to more quality, transparent products now in seltzer, beer, wine, hard kombucha. We're really proud of the fact that we have been able to extend the JuneShine ethos into the canned cocktail category -- two shots per can, but there's zero grams of added sugar, all the sugar that we have is from fruit juice and spices. All natural ingredients."

Greg Serrao Co-Founder & CEO, JuneShine

"When we started the company, we thought the majority of our customers were going to brats, burgers -- but where it really started to shine was people were eating it daily and the velocity and usage data was changing. People were eating spicy sauerkraut with eggs in the morning. They're eating our beet red sauerkraut with arugula salad and walnuts and chevre at lunch. And then for dinner, they're having a pork chop with roasted garlic sauerkraut at dinner. People started coming back every week."

Drew Anderson Co-Founder & CEO, Cleveland Kitchen

"I wanted happy food that makes you feel connected. Consumers are truly joyous when they experience our one-of-a-kind bars that prove wellness can go hand in hand with indulgence. The only question then becomes what flavor is their favorite! Our mission to change how people think and feel about indulgence is at the center of everything we do. We are altering the conversation around food."

Christy Goldsby Founder, Honey Mama's
Successful investments are based upon extraordinary people and ideas.
Learn More
Real Impact
Investing in a better future
US consumers spend $1.8TN annually on food and beverage in grocery. Our brands, and our entire investment philosophy, represent the forefront of building a healthier and more sustainable ecosystem in this huge part of our economy. We are committed to backing the challenger and the upstart, and we are there to support them today and tomorrow. Our brands have measurable and real impact in pioneering products that are better for both human and environmental health.